Lancer
Rescue Home Admin







member is offline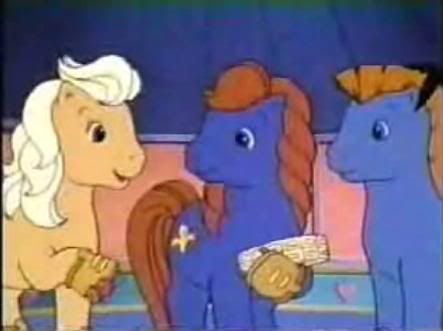 Joined: Sept 2006
Gender: Female


Posts: 918
Location: West London, UK

Remco Fakies
« Thread Started on Aug 7, 2008, 1:29pm »

---

Are there any Remco fakie experts out there? I found some Remco ponies at a car boot sale not so long ago, including this little cutie, and wondered if anyone could tell me a little about their history etc?


The Loner
Pinwheel Rainbow Pony



Team McQueen
member is offline




Speed, I am speed





Joined: Nov 2006
Posts: 143
Location: My own little world

Re: Remco Fakies
« Reply #1 on Aug 10, 2008, 5:28pm »

---

I am not an expert on Remco ponies but I do know a little about them. I think the one in the picture is a 'Pretty Pets: Rainbow Babies'.
I know there also are a lot of ponies who look a lot like Remco ponies but actually are imitations of them. Genuine Remco ponies have 'Remco' under one of their hooves.

---
Lancer
Rescue Home Admin







member is offline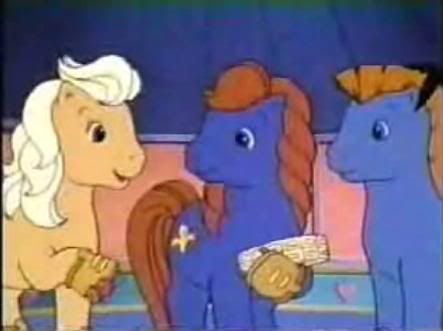 Joined: Sept 2006
Gender: Female


Posts: 918
Location: West London, UK

Re: Remco Fakies
« Reply #2 on Aug 10, 2008, 9:27pm »

---

Thank you so much for the information. Along with this little green foal, I found a pink adult unicorn with blue horn and hooves. I was thinking maybe they were a Mother and Baby set but it appears not... I can usually recognise the Remco fakie fakies from the real Remco fakies, and there were a couple of those at the car boot too. However, I got a really odd white one with rainbow coloured hair and blue hooves. She has no Remco markings and yet she seems of the same quality as genuine Remco ponies. Kind of like a half and half. Now I need to go and research MOC Pretty Pets, I think!
The Loner
Pinwheel Rainbow Pony



Team McQueen
member is offline




Speed, I am speed





Joined: Nov 2006
Posts: 143
Location: My own little world

Re: Remco Fakies
« Reply #3 on Aug 11, 2008, 9:28am »

---

I have that pink unicorn with blue horn and hooves, too . My playmate many years ago had one with white horn and hooves. It was always a male so when I got mine some years ago I could only see it as a male .

The babies were sold in sets of 2.

I have some pictures of NIP Remco ponies and other pets I saved from eBay a long time ago. I will send them to you in a PM

---